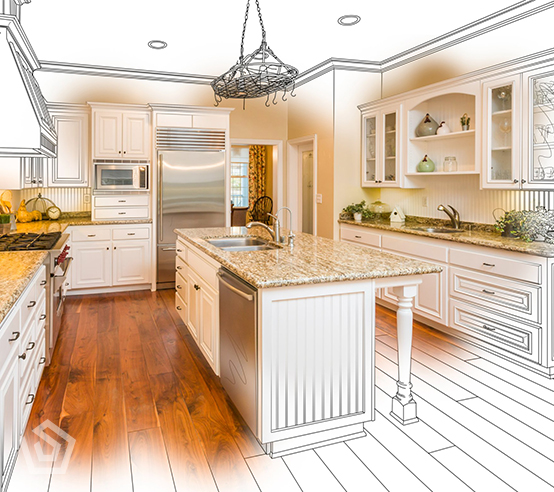 Working alongside you and an architect during the design phase, ensures all customizations do not just look good on paper, but will also be achievable.
W
hen it comes to these custom features, we want to make sure you are provided with the aesthetics, functionality, and most cost-effective measures when creating your custom home.
Upon finalizing the design with you and the architect, we can seamlessly proceed to the construction phase without design-construction conflicts due to proper planning.
Get in Touch
The advantages of hiring a design-build company are numerous:
Overall project cost-saving opportunities are identified in the design phase

Consistent design and expectations from planning to construction

Great communication: s

treamlined process with a referred architect

Reduced project time since there won't be delays and surprises during the construction phase

Assurance of design feasibility: proper planning ensures the on-paper design will work properly with real-world building techniques
We'll help you navigate the minefield of custom home building with a hands-on approach. Most clients have no idea of how intricate the process is
We'll educate you as we go – Our goal is to provide you with as much information as possible so you understand the process
DiPenta Construction will be you from the start to the finish
Why choose DiPenta Construction for your design-and-build projects?
Locally owned and operated family business in Brevard County

Over 39 years of experience in the industry

Extensive network of cultivated relationships with industry professionals

Specialize in customized homes and commercial establishments

Experienced team with real-life know-how in construction

Our management team is customer-focused to ensure that your expectations are exceeded
We pride ourselves on our timeliness and efficiency