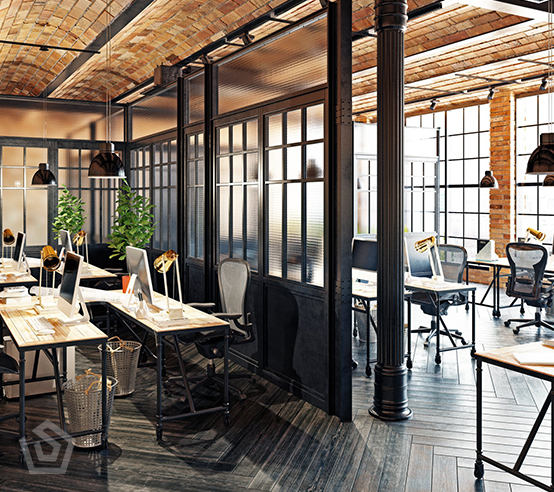 Owning a business, commercial property, or co-working space, you understand that functionality is key.
A modern work environment can help promote employee satisfaction and inspire quality work. From lounge spaces to executive suites, we can help you accommodate and personalize your work environment.
Aside from your home, you spend the better part of your day at your workplace. Design a space with DiPenta Construction that is of the highest-quality and best-fitted for you and your employees.
Get in Touch
The advantages of working with a design-build company are numerous:
Overall project cost-saving opportunities are identified in the design phase

Consistent design and expectations from planning to construction

Great communication: s

treamlined process with a referred architect

Reduced project time since there won't be delays and surprises during the construction phase

Assurance of design feasibility: proper planning ensures the on-paper design will work properly with real-world building techniques
We'll help you navigate the minefield of custom home building with a hands-on approach. Most clients have no idea of how intricate the process is
We'll educate you as we go – Our goal is to provide you with as much information as possible so you understand the process.
DiPenta Construction will be you from the start to the finish
Why choose DiPenta Construction for your design-and-build projects?
Locally owned and operated family business in Brevard County

Over 39 years of experience in the industry

Extensive network of cultivated relationships with industry professionals

Specialize in customized homes and commercial establishments

Experienced team with real-life know-how in construction

Our management team is customer-focused to ensure that your expectations are exceeded
We pride ourselves on our timeliness and efficiency